take encrypted photos - SimpleumSafe with File Manager for iOS
SimpleumSafe is an easy-to-use app for password-based encryption of personal and professional data and a file manager for iOS.
With SimpleumSafe it is possible to create and use different safes. The main feature is the file manager. It is easy to add files to SimpleumSafe from other apps. All files can although easily be accessed from other apps. Everything can be organized similar to the Mac Finder or Windows Explorer.
Tags help to mark and organize files and folders.
Files are displayed in the list view or in the thumbnail view. With the Image Viewer and Slideshow, you can easily navigate through a larger number of images and files in Full Screen Mode.
You can take photos directly from the app and save them immediately encrypted in the Safe.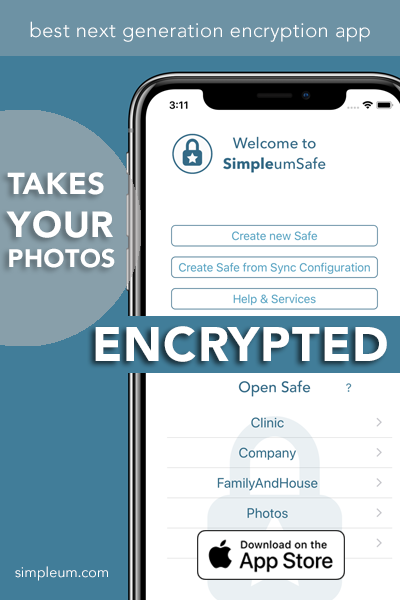 SimpleumSafe is designed for the consumer, who wants to protect and archive personal information, as well as for companies who are interested to protect personal information and secret documents from unauthorized access. Read also: Data security in business use. SimpleumSafe is a suitable technical solution for the protection of digital personal data in accordance with GDPR. More Information.
Extensive Features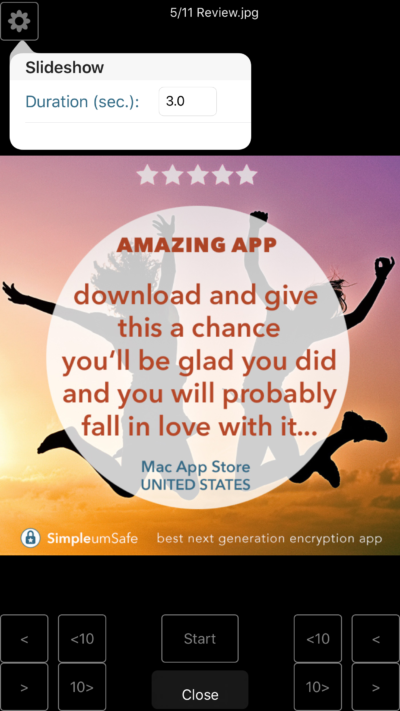 Synchronization of Safes between iPad, iPhone and Mac with iCloud or Wireless (without Internet)
Simple and intuitive usability, no technical knowledge is needed
Security made in Germany
Strong encryption with AES-256. All files in a Safe are encrypted
Organize your files as you like it (create folders, rename, copy, move, duplicate, trash, delete files)
Picture Viewer and Slide Show in Full Screen mode
Show file content for Microsoft Office and iWork, PDF, RTF, TXT, Images, Text, Videos, Audio …
Mark files and folders with tags or as Favorites for quick access
Add files from any App which supports Action Extensions or Document Provider Extension
Export files by using Share-Button or Document Provider Extension
Number of files and size is only limited by the free space of your device
Unlimited number of Safes
Add photos and videos from photo library directly from the App
Take encrypted photos or capture videos directly from the App and store them securely
Create and edit text files
Comment files
Create recovery password
Screen protection when in background
Access files in Safe from the Files App
View files in list or icon view (previews)
SimpleumSafe helps you to technically implement the required protection of documents with personal data in accordance with the GDPR (General Data Protection Regulation).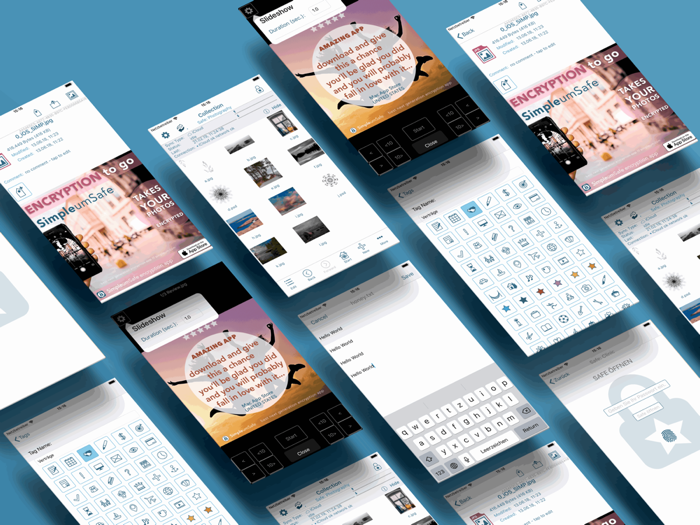 Sincerely yours
Simpleum Team