iOS - How can I view my photos? (Image viewer and Slideshow)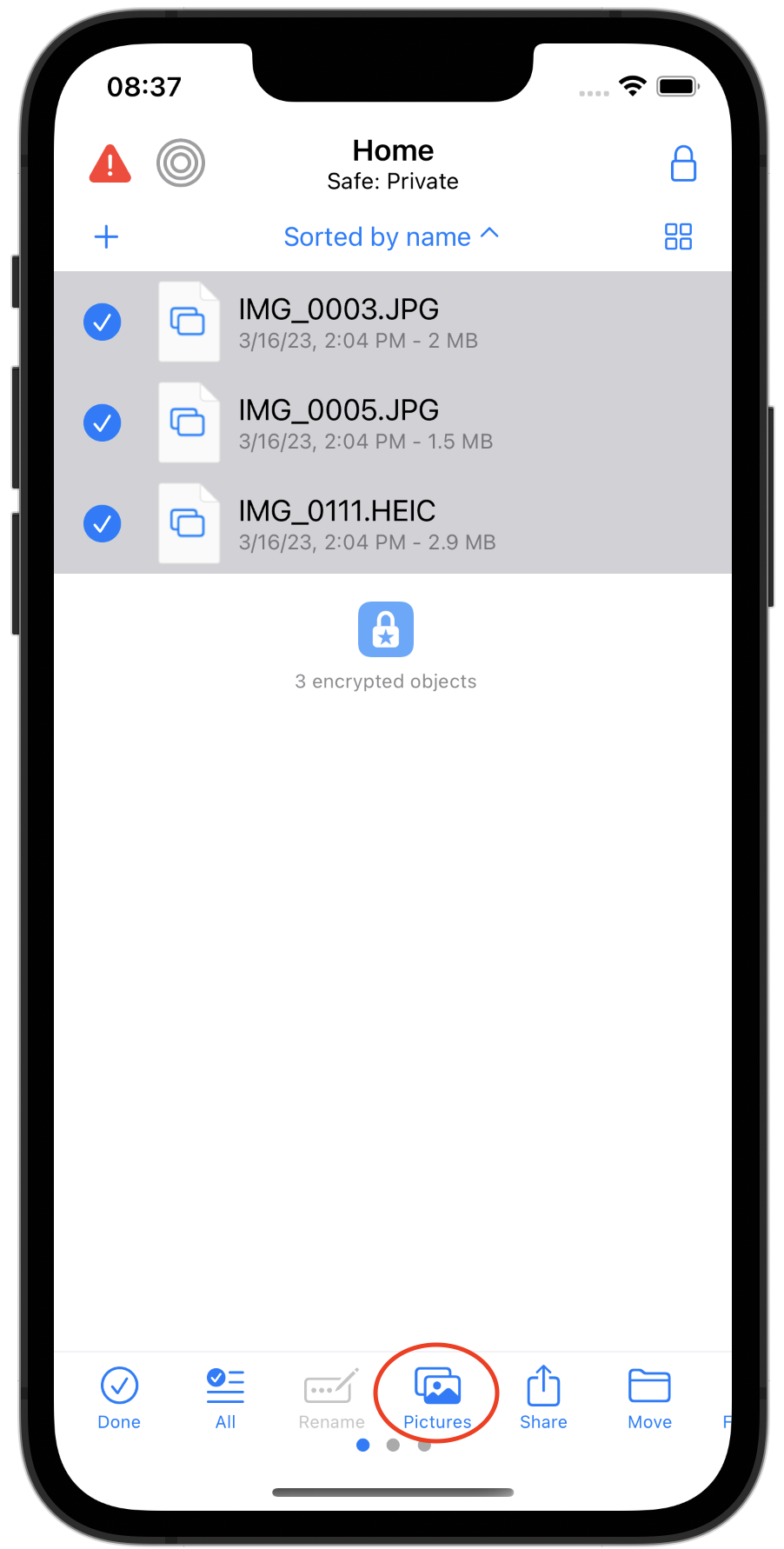 Choose pictures to view
In SimpleumSafe for iOS you have the possibility to view your photos with the image viewer and slideshow.
To do this, select the toolbar below:
– > Edit – > All
– then scroll the toolbar to the right and select the icon > Pictures
Your photos now appear in the image viewer and you can view your selected photos and turn on the slideshow.
Full screen picture view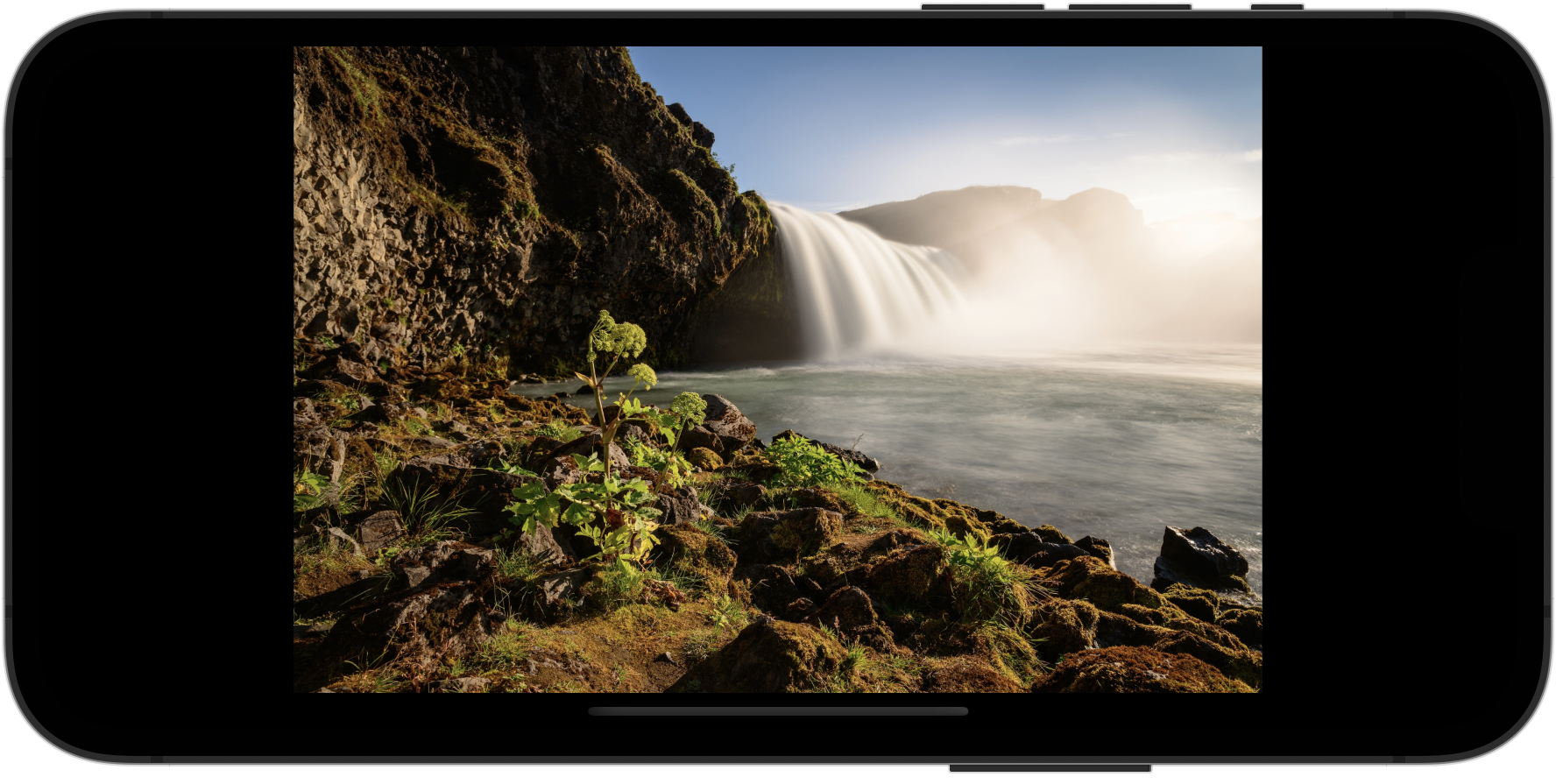 Navigation
To switch between the images, tap on different areas of the screen. To see these areas, tap in the middle of the screen and the navigation areas will appear. You can also swipe to switch between images.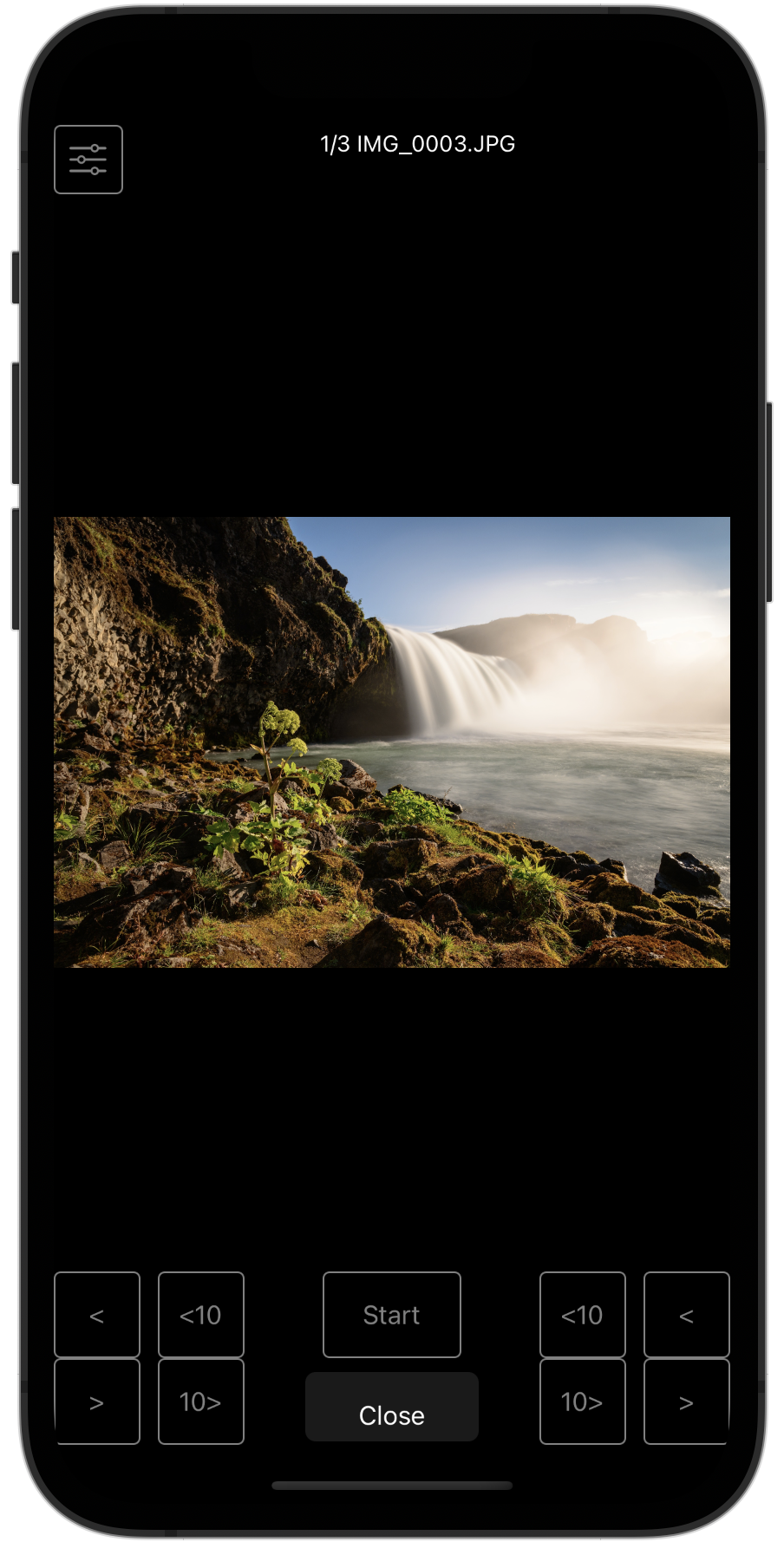 Slideshow
You can also have the images switch automatically after a specified time. To do this, tap the screen once to see the control buttons. Tap the slideshow Settings in the top left and select the time.