Nobody else sees your data
Radical Data Protection: Unique Encryption That Truly Protects
Simple, safe, synchronous
For iPhone, iPad and Mac
Protect your data effortlessly, without the hassle of managing details.
Leave the protection to SimpleumSafe with its unique security features.
---
Is your Mac, iPhone and iPad safe? Really?
Can you rely on the operating system to be error-free?
Have you configured all security settings correctly?
Are you alone on your device?
I'm far too uninteresting to be attacked. Really?
Oh, what's supposed to happen?
SimpleumSafe protects your data with an extra layer of security
SimpleumSafe 3.3 released
New: Encrypted document scanning for iOS
Scan on the Go: With the power of your iPhone or iPad, you can instantly convert any document into digital format. No more searching for a scanner when you have one right in your pocket!
New: Optional 2-factor authentication (2FA) for Mac
Double Layer Security: Increase security even further with an additional layer. After the password or biometric verification, 2FA intervenes as a second line of defense and requires a unique six-digit code. It is a double check to ensure your safe remains protected.
New: Lock Safe for iOS and Mac
Introducing an extension to SimpleumSafe - now the Safe Lock feature is further developed to support ongoing long-term operations even when your screen is locked! However, with this new feature, your Safe will stay open even when the screen is locked, making it extremely handy for tasks like data import or syncing that run over a long period of time.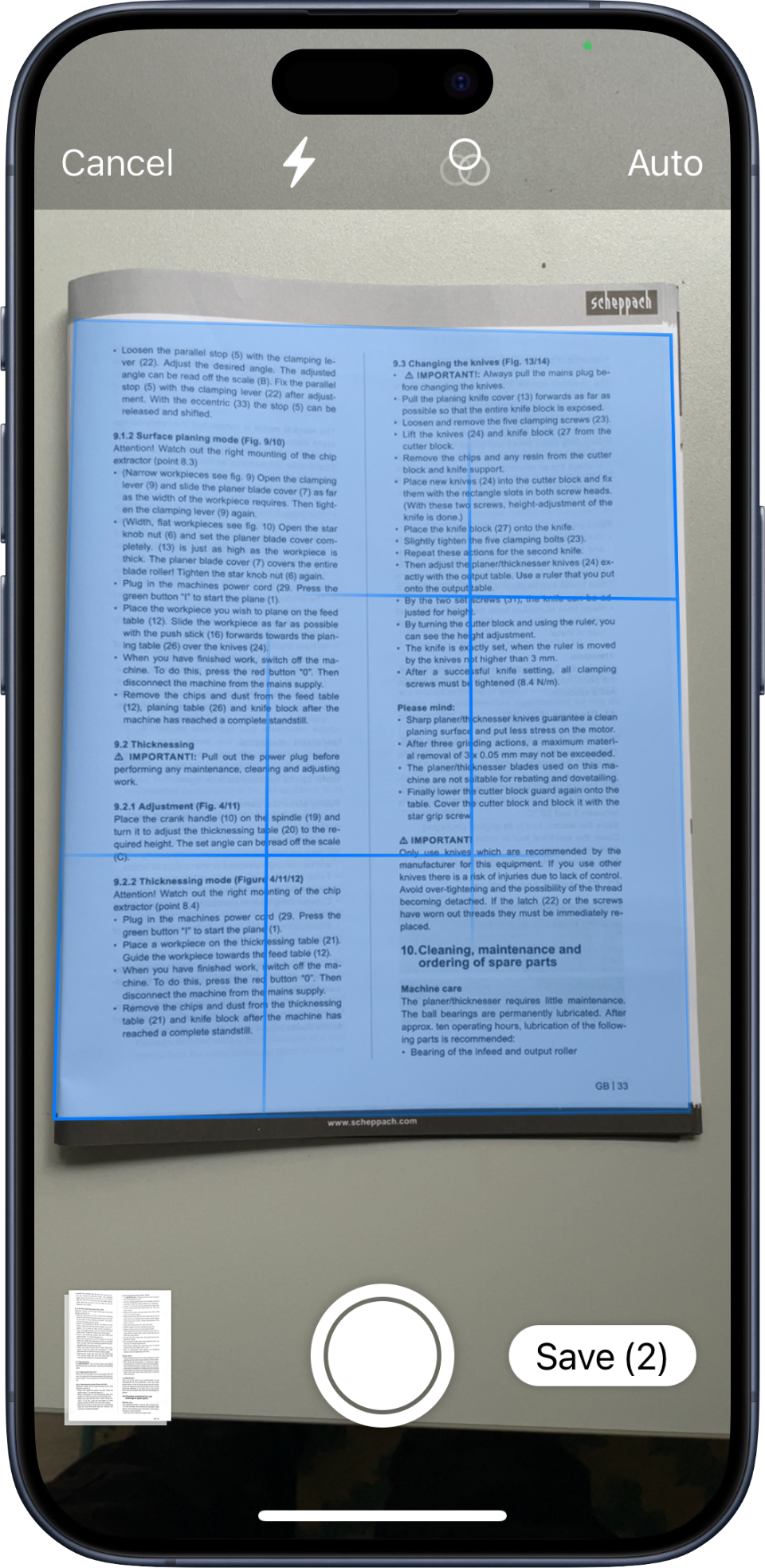 Read all Release Notes
SimpleumSafe has been offering secure protection of your data from unauthorized access since 2016. The encryption software developed in Germany was specially designed for Apple devices. Secure encryption with AES256, ease of use and synchronization between devices have made it a successful software.
Moved from version 2 to 3. Great security encryption app!
I have been using this app since version 2 (2019). I just purchased the full version 3 and seamlessly converted my .safes from V2 to V3. They have done an excellent job updating this app over the years. My files have never been compromised and I a very happy with the app overall protection and performance. If you are looking for a safe and secure way to encrypt your personal data, look no further. This is a very good product produced by a company that's mandated to comply with Europe's strongest data privacy laws. Thanks for such a great experience SimpleumSafe!
Davidsbmw, AppStore US
Why choose SimpleumSafe?
Encryption is just the beginning
In our digital era, it is not enough to simply encrypt sensitive data. Protecting your data when displaying, organizing or editing it is equally essential. It is of utmost importance not to leave a digital footprint and, even in the event of a Trojan infection, to ensure that your files cannot reach the Internet unnoticed.
SimpleumSafe breaks the convention of traditional encryption software. Instead of making encrypted files accessible in the file system after entering a password - where they would be vulnerable to attacks - SimpleumSafe establishes a separate, secure file system with a built-in finder. Your files remain securely encrypted throughout, a critical step forward for your digital security.
Learn more about why additional encryption software is necessary.
AES-256 encryption
100% of your data is encrypted with AES-256. This allows you to use the same encryption technology as banks, governments and industrial enterprises.
Secure editing
When editing and in the preview, the data remains encrypted throughout. After editing, the data are automatically imported into the Safe again.
Password protected
Every Safe you create is protected by a password. Only with your Safe Password you can open a Safe and decrypt files.
Security made in Germany
With SimpleumSafe a trustworthy encryption solution from Germany is available, which is not subject to laws or presidential decrees of other countries.
Intuitive operation
SimpleumSafe for Mac provides a comprehensive drag-and-drop support. You can simply drag files from the "Mac Finder" into the Safe - encrypted!
No cleartext traces
There will be no clear text remnants on the hard drive, as the files remain encrypted at all times, even during editing.
SimpleumSafe for Mac
Strong encryption, easy-to-use
To encrypt files or folder, drag files from the Mac "Finder" into the Safe. Done!
You can organize your files similar to the Mac "Finder": view files, edit, rename, comment, tag them and more.
Your data always remain encrypted.
You can create multiple Safes and store them at different locations. For example: on your hard disk, on an USB Flash Drive or in the cloud. Only you can decrypt the data, because only you know the password the files have been encrypted with.
SimpleumSafe for iOS
Store you documents, photos etc. securely in one place
Adding files to SimpleumSafe from other Apps is absolutely easy.
You can organize all your files in one place.
Take photos directly from the app and the photo is immediately encrypted in your Safe.
If you want to store a scanned copy of your passport or other personal documents, put them in a Safe and they are protected. Losing an iPhone is very painful, but you don't have to worry that someone else gets your protected data.
Extreme Secure Synchronization
SimpleumSafe enables the Synchronization of Safes between different devices (Mac, iPad, iPhone). There are three types of synchronization available: iCloud, Wireless (without Internet) or with a shared folder (only Mac to Mac).
At SimpleumSafe, everything revolves around security, so we have developed the "Extreme Secure Synchronization". 
Even if the synchronization data was stolen from the cloud and the password became public, it is not possible to decrypt the data.
Implement Data Protection (GDPR) with SimpleumSafe
SimpleumSafe is a suitable technical solution for the protection of digital personal data according to GDPR for Mac, iPhone and iPad.
Everything I was looking for and so much more!
…In no time I have created several Safes which contain among other things my tax records, financial information, and personal files. It is so easy to use and has a simple and intuitive interface. I cannot praise it enough. …If you are looking for a safe and easy way to store you important files I cannot recommend this enough!
Rtpete
Amazing app
I have tried many encryption programs over the years, but nothing compares to Simpleum Safe for keeping encrypted information on the cloud [...] This is one of the best thought out and written encryption security programs I have ever seen. Very easy to use with lots of options such as tagging files and attaching icons to the tags. i.e. photos, documents, etc. [...] Download and give this a chance you will be glad you did and you will probably fall in love with it.
JoiLC
Great App!
I switched to this from Concealer. This is a very intuitive app. Data being encrypted at all times including when viewing is important in my opinion. Concealer did this in a similar way, however, SimpleumSafe has a lot more bells and whistles to ensure data protection and integrity. The ability to tag data is icing on the cake!
Xenoxiluna