SimpleumSafe 3.3 iOS - Release Notes
10-30-2023
New: Encrypted document scanning for iOS!
📱 Scan on the go: With the power of your iPhone or iPad, you can instantly convert any document into a digital format. No more searching for a scanner when you have one right in your pocket!
🔐 First-class encryption: Your documents are more than just a piece of paper - they contain valuable and often confidential information. With SimpleumSafe's advanced encryption technology, your digital documents are stored in a Safe, ensuring complete privacy and protection from unauthorized access.
📁 Optimized Storage: Forget about heavy folders or documents piling up on your desk. Now you can not only digitize them, but also organize and store them clearly in your SimpleumSafe app. Access any document whenever you need it with a few taps!
🔒 PDF Security: The universally accepted PDF format ensures that your documents remain in their original form and the integrity of your information is maintained. Combined with encryption, it offers the best of both worlds: accessibility and security.
💡 Eco-Friendly: Reduce paper waste and promote sustainability. Every document you scan and save digitally is a step towards a healthier planet.
🕒 Time Saving: Say goodbye to manual data entry or time-consuming photocopying. Scan, encrypt and store, all in seconds!
Scan documents with the camera. Documents can be cropped manually or automatically and can span multiple pages.
Learn more about Scan documents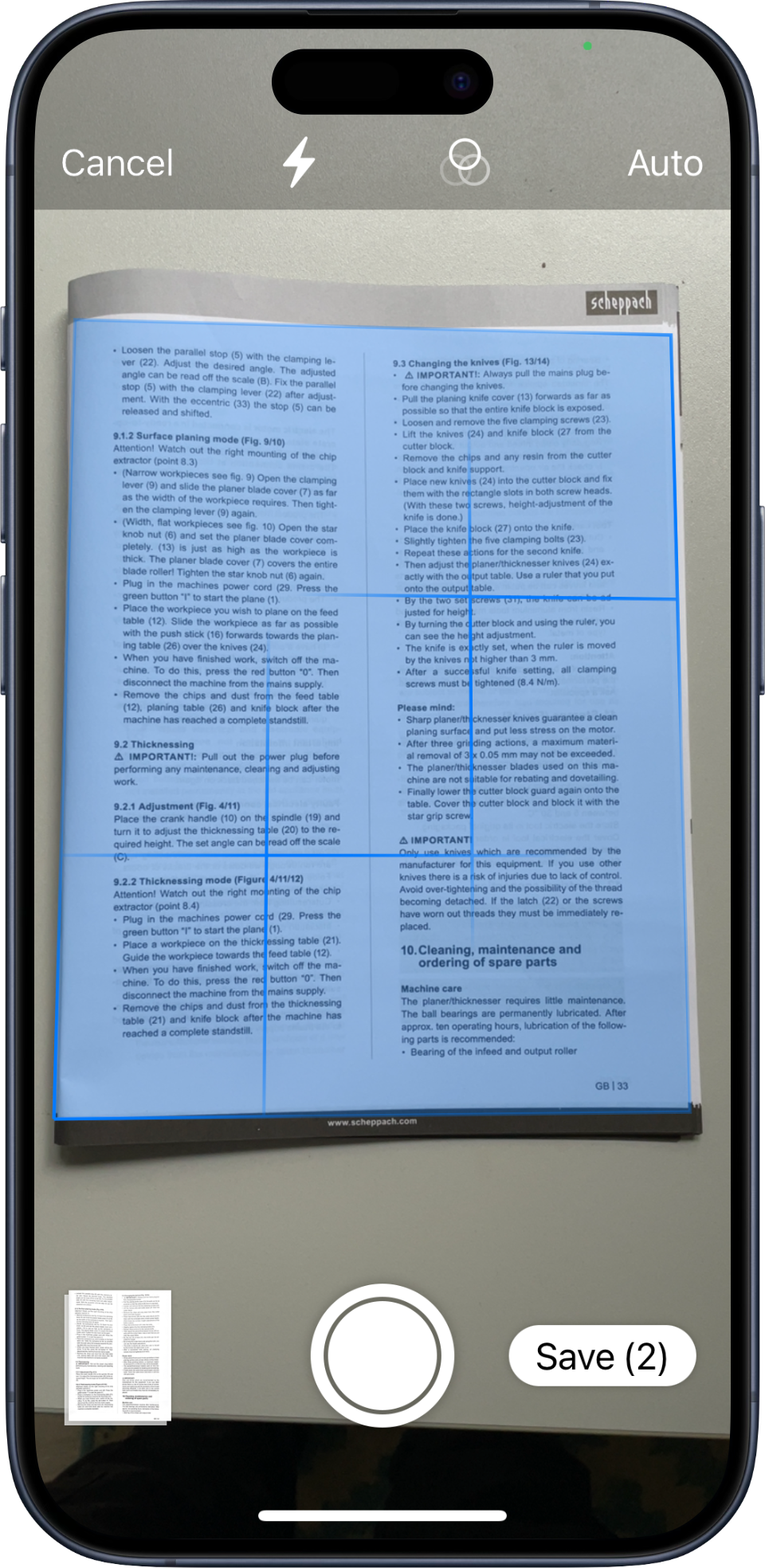 New: Lock Safe
Introducing an extension to SimpleumSafe - now the Safe Lock feature is further developed to support ongoing long-term operations even when your screen is locked! However, with this new feature, your Safe will stay open even when the screen is locked, making it extremely handy for tasks like data import or syncing that run over a long period of time.
Here are some notable benefits of this new feature:
Continuous Operation: Your data operations no longer need to be interrupted. Whether you're importing large amounts of data or syncing files, these tasks continue seamlessly even when your screen is locked.
Increased Security: By keeping the Safe open but the screen locked, SimpleumSafe ensures your data remains protected while remaining accessible for ongoing tasks. It's a mix of accessibility and security!
User-Friendly: This update adds a layer of usability. You can initiate tedious processes and move on to other tasks without hesitation.