SimpleumSafe 3 Mac - Release Notes
05-08-2023
Version 3.0.0
New design
New icons for controls - We renewed all icons.
New file icons. We use new file icons in icon and list view
New color scheme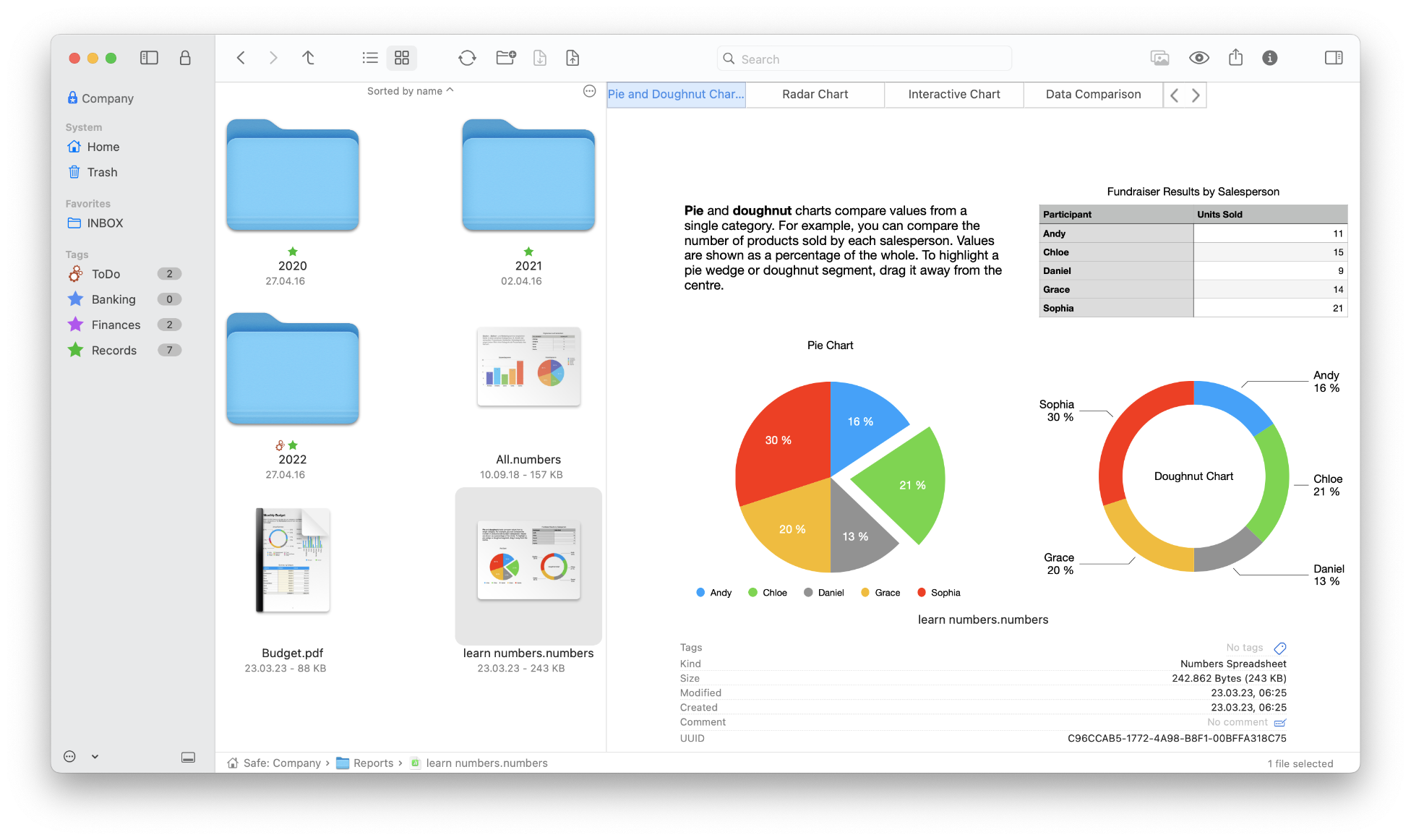 New Safe Authentication (Touch ID and Apple Watch)
Safes can now also be opened with Touch ID and Apple Watch.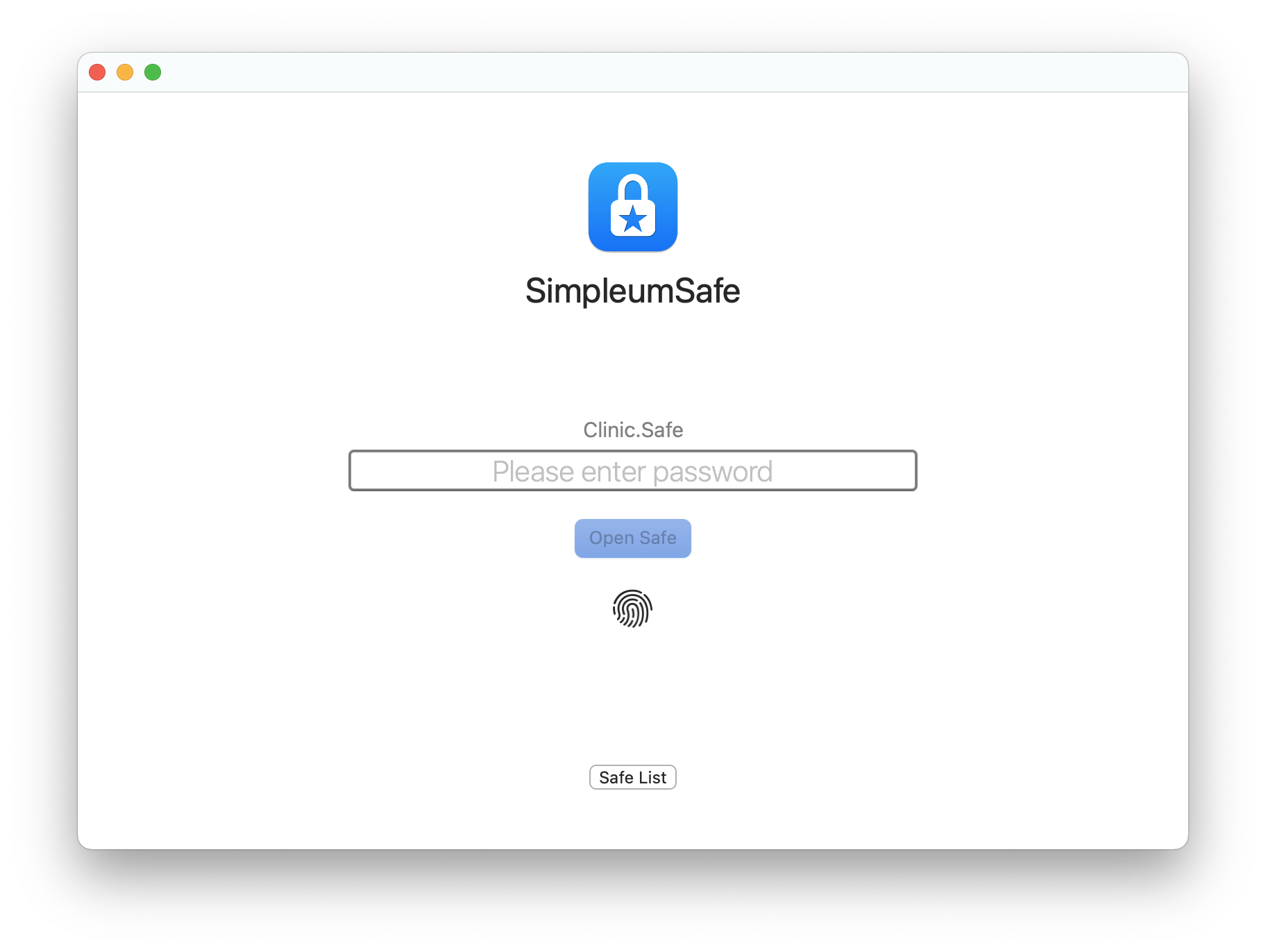 File detail view
New design
The attribute view can be shown and hidden
The detailed view can also be displayed in a separate window. This view is retained even if other files have been selected. It is also possible to open several detail views for different files, each in a separate window.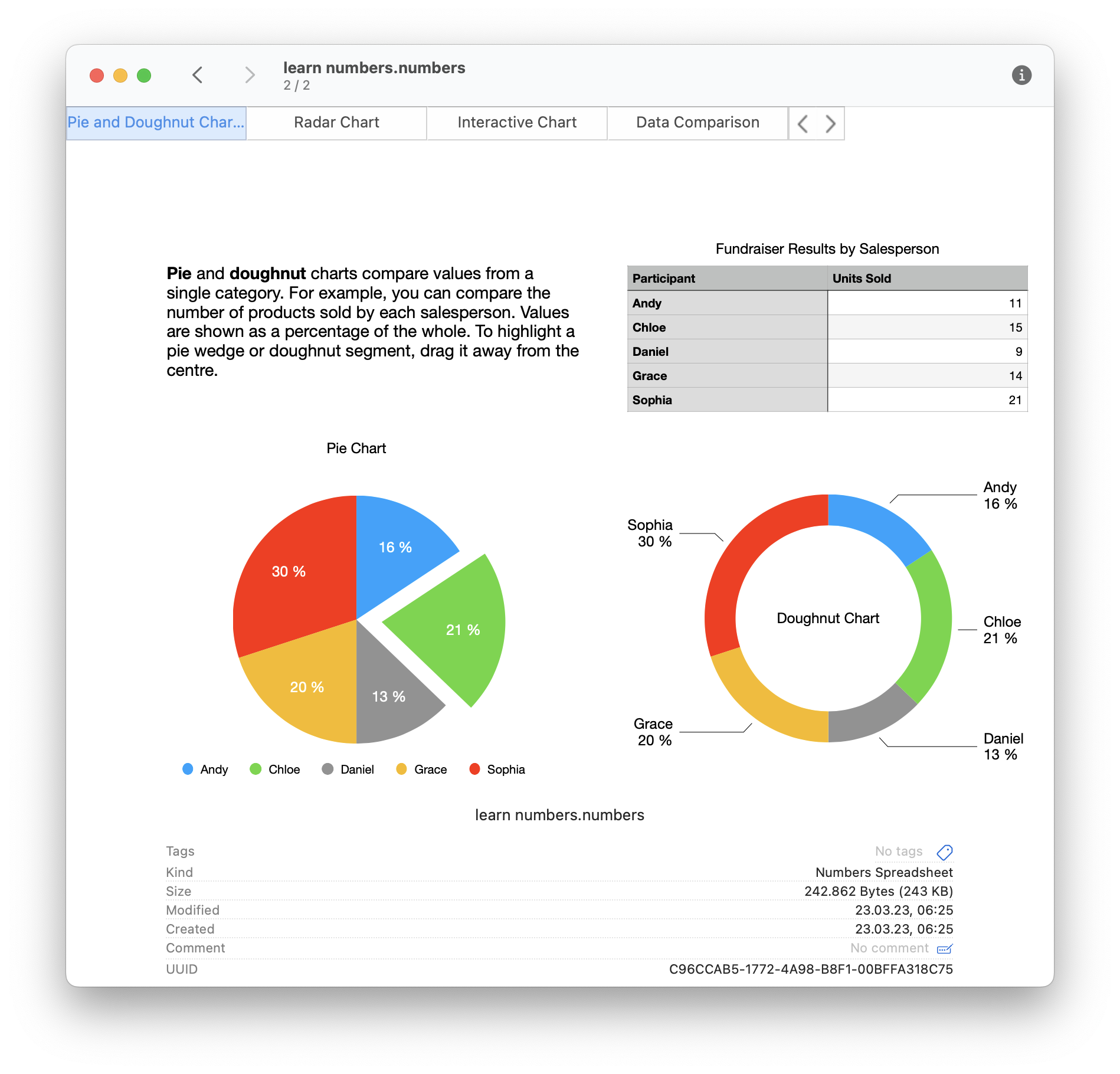 Faster creation of a Safe
We have completely revised and simplified the creation of a new Safe. When the Safe is created, a recovery key can be created and the type of synchronization can be specified. Once created, the Safe will open automatically. In addition, biometric authentication will be set as the default, if available.
See also step-by-step instructions: Create Safes on Mac and Safes by synchronizing them on iPhone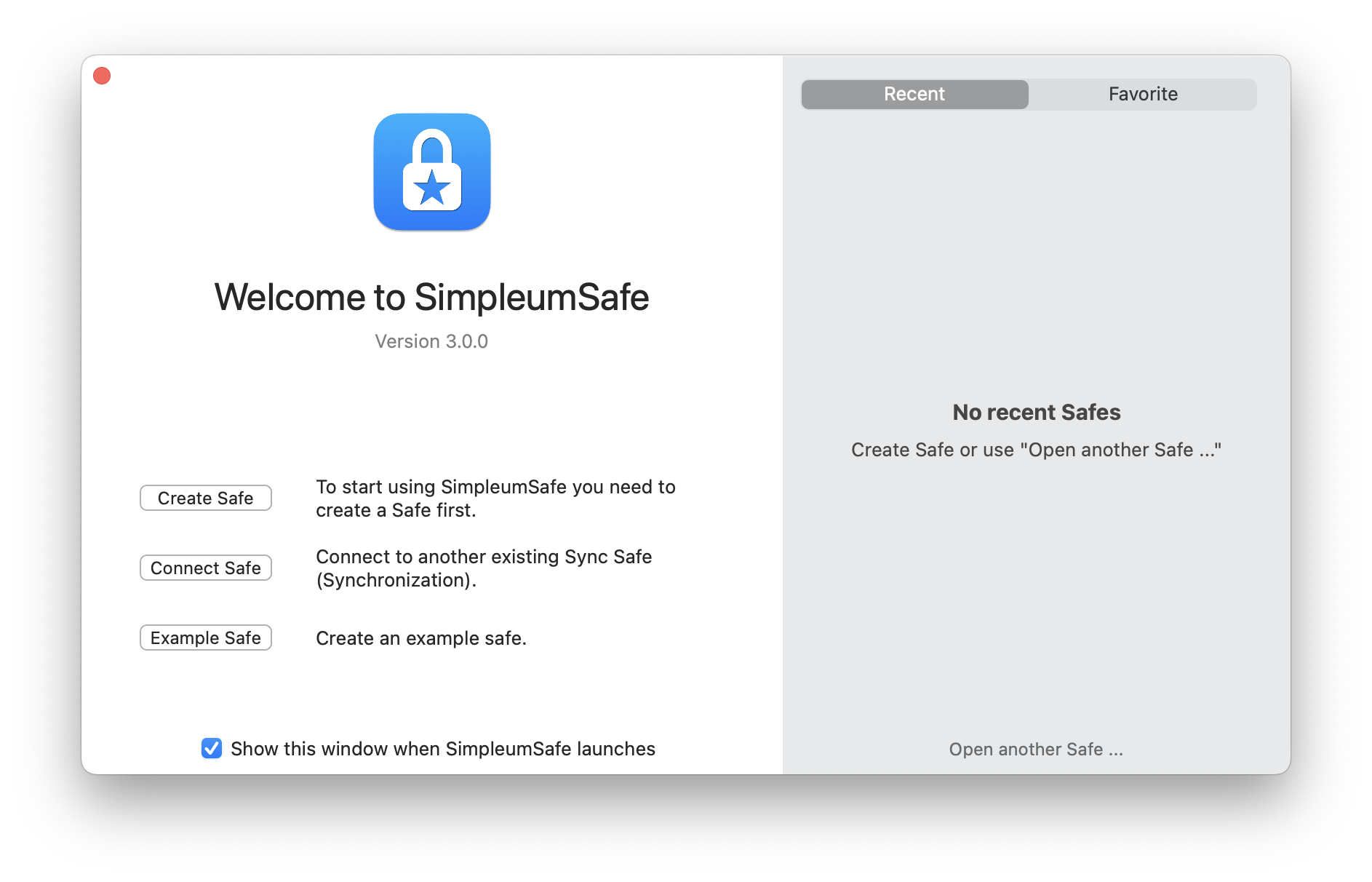 Revised synchronization
New iCloud synchronization
We have technically completely replaced the iCloud synchronization. Now syncing with Apple technology iCloud CloudKit (before it was iCloud Drive). With CloudKit, a mature technology is now used that has solved many problems of the old iCloud technology.
Automatic synchronization
The synchronization can now be started fully automatically so that you can immediately see the changed data on the other devices.
With the settings on this screenshot, changes you have made to files are automatically synchronized after 5 seconds of inactivity and a kind of ping is sent to all other devices.
The next setting "After change on other devices" ensures that synchronization is started on this device in order to "pick up" the changes from other devices.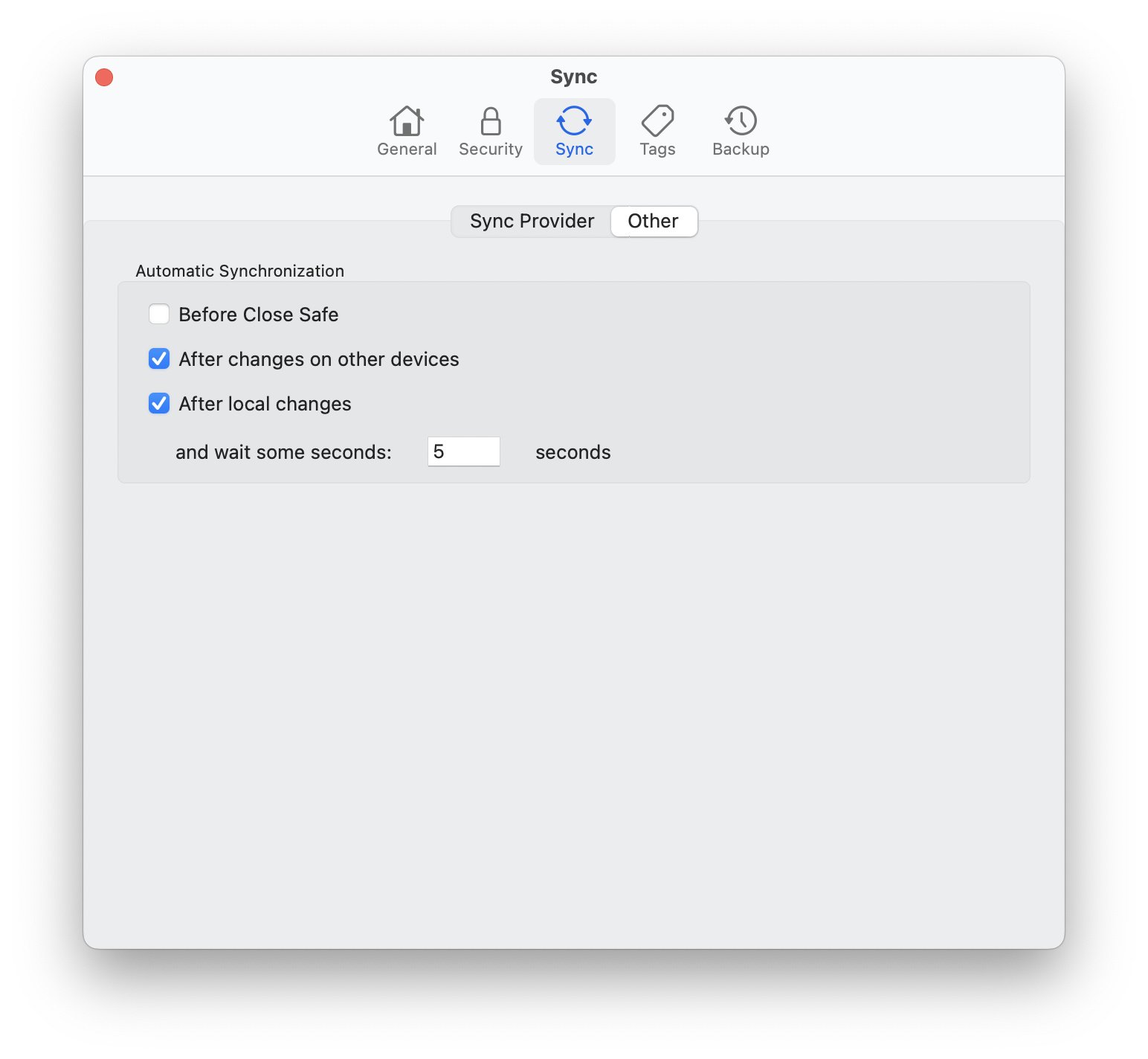 Display which files are still to be synchronized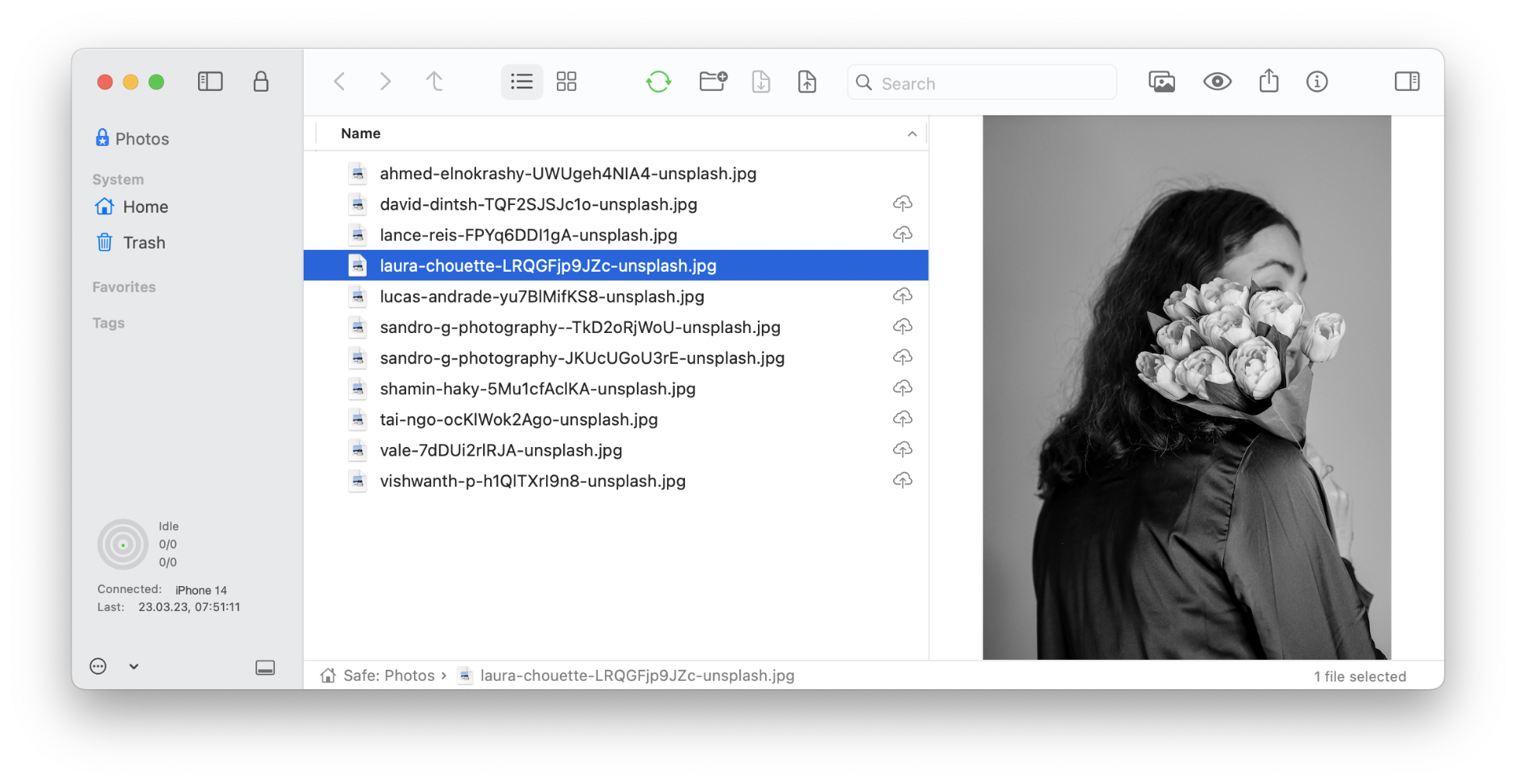 If a file has been modified on this device and it has not yet been uploaded, an upload icon will be displayed. This helps to understand which files have already been transferred, especially when a file is expected on another device.
There is also an icon with a down arrow when a file hasn't fully downloaded (because it might be taking time, or the upload or download was interrupted).
An error message can now also be displayed if files are to be downloaded but these have not been completely uploaded to another device. It is displayed how many files are missing and from which device.
There is an option for a Safe to be automatically closed after a certain period of inactivity. This can lead to the synchronization being aborted and to incomplete synchronizations. The same applies to the automatic sleep mode of iPhone and iPad. SimpleumSafe 3 blocks these two options during synchronization and thus ensures that synchronizations are also carried out completely.
New synchronization setup
To synchronize a Safe with another device, a synchronization configuration is processed on the other devices. In SimpleumSafe 2, this was done with a QR code, which works well in itself, but there were always problems with the cameras of older Macs.
In SimpleumSafe 3 this is now done with the nearby networks. The devices automatically look for themselves in the vicinity and can then transfer this configuration securely (everything is encrypted, of course).
Alternatively, of course, you can also create a file that you can then transfer to the other device yourself (e.g. if the other device is far away).
In this example, you can see that the iPhone 14 Pro found an iMac, a Mac Mini, and another iPhone. A new Safe has been created on the iPhone 14 Pro. The other devices should all be connected to this Safe.
Another new feature is that the recovery key is transferred to the other devices when the synchronization is set up.
Integrity Checker
New design, better results summaries, clear notifications if there are errors.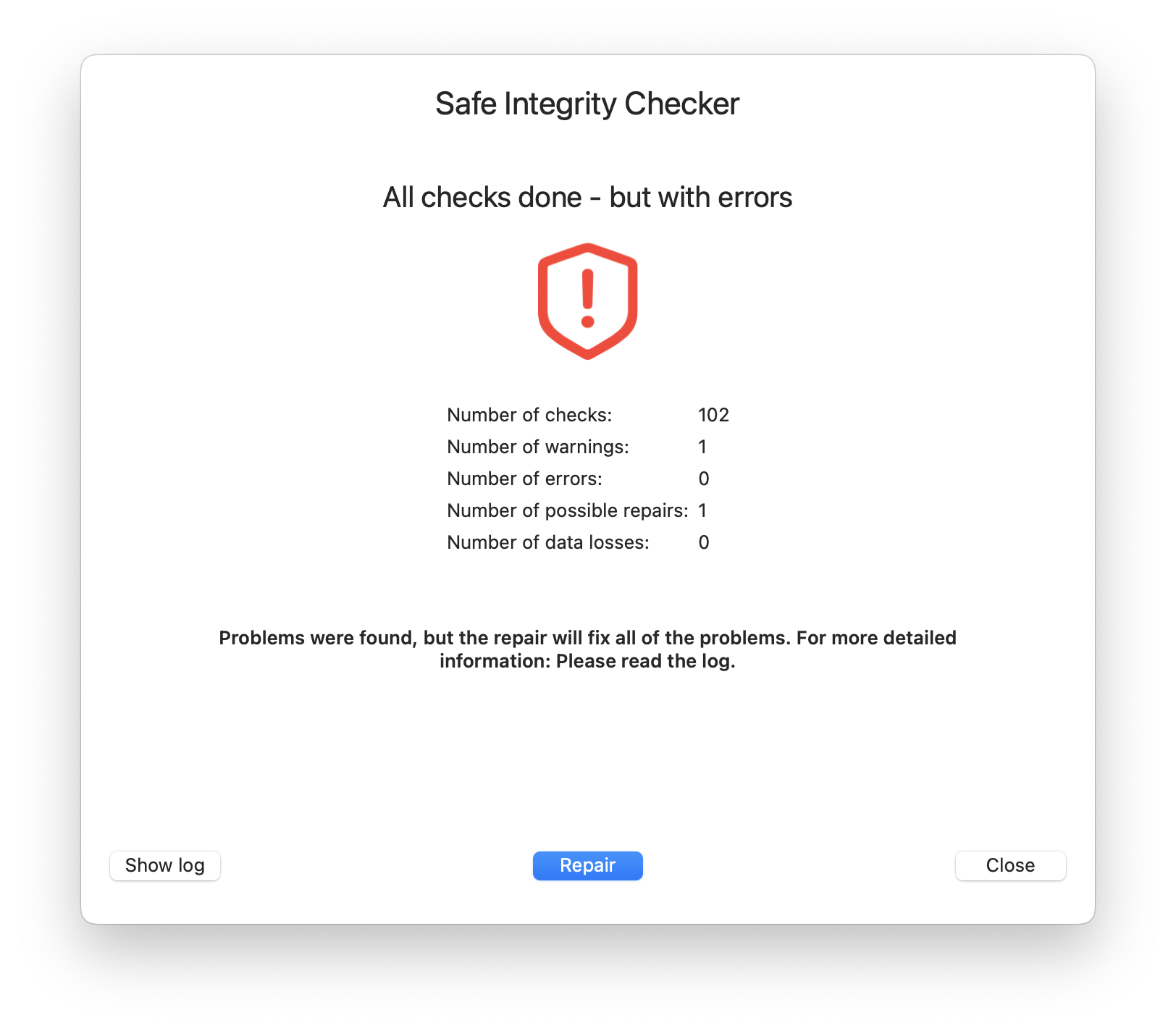 And many minor changes such as
Option: Delete files after import
Open after the Safe: continue in the folder in which the Safe was previously closed
Files can now also be deleted in the icon view.
Previous SimpleumSafe versions
SimpleumSafe 1 and 2 Release notes