Sparsebundle – message at the first start - SimpleumSafe 2
When you start SimpleumSafe for Mac for the first time, you receive the following message (see photo). Please confirm with "always allow" on the left. This is unfortunately necessary for the Apple AppStore version of SimpleumSafe for Mac.
In order for SimpleumSafe to create a fresh "encrypted temporary storage" every time it is started, and to integrate it into the Finder, a random internal password must be stored. This must be allowed once with "always allow" and it will never ask you again.
If you would like to learn more about the security architecture of SimpleumSafe, please read the "Technical Whitepaper"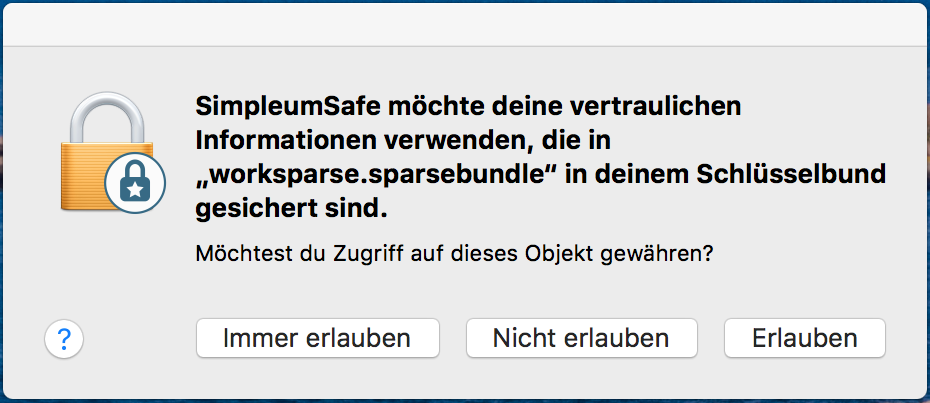 If you have denied the access to the keychain and want to change it now, use the following steps:
Close SimpleumSafe
Start the "Terminal" Program
Enter "security delete-generic-password -l worksparse.sparsebundle"
in Terminal and press enter
Start SimpleumSafe again. Now you will be prompted again to allow access to the keychain. Confirm with your Mac system password.