SimpleumSafe 3.3 Mac - Release Notes
10-30-2023
New: Optional 2-factor authentication (2FA)
Double Layer Security: Increase security even further with an additional layer. After the password or biometric verification, 2FA intervenes as a second line of defense and requires a unique six-digit code. It is a double check to ensure your safe remains protected.

Advanced Security: The biggest advantage of the 2FA feature is its ability to provide an additional layer of security, making unauthorized access extremely difficult. It's not just about what you know (your password), but also what you have (your second factor).

Dynamic Protection: The One Time Password (OTP) is not static; It is a moving target that changes every 30 seconds. This dynamic thwarts any malicious attempt to crack your Safe.

User-Friendly: The six-digit OTP is simple and effective, offering the perfect balance between ease of use and security. And since the OTP changes every 30 seconds, the risks of static passwords are eliminated.

Compliance and Best Practices: Implementing 2FA aligns with global cybersecurity best practices and can help meet compliance requirements, which is critical for professionals and businesses.

Affordable Security: Since no additional hardware is required, this feature is an affordable security upgrade. Your smartphone is your second factor, there are no additional costs.

Ensuring your security for the future: As cyber threats evolve, so should your security measures. The 2FA feature is a step towards securing your digital safe against emerging threats.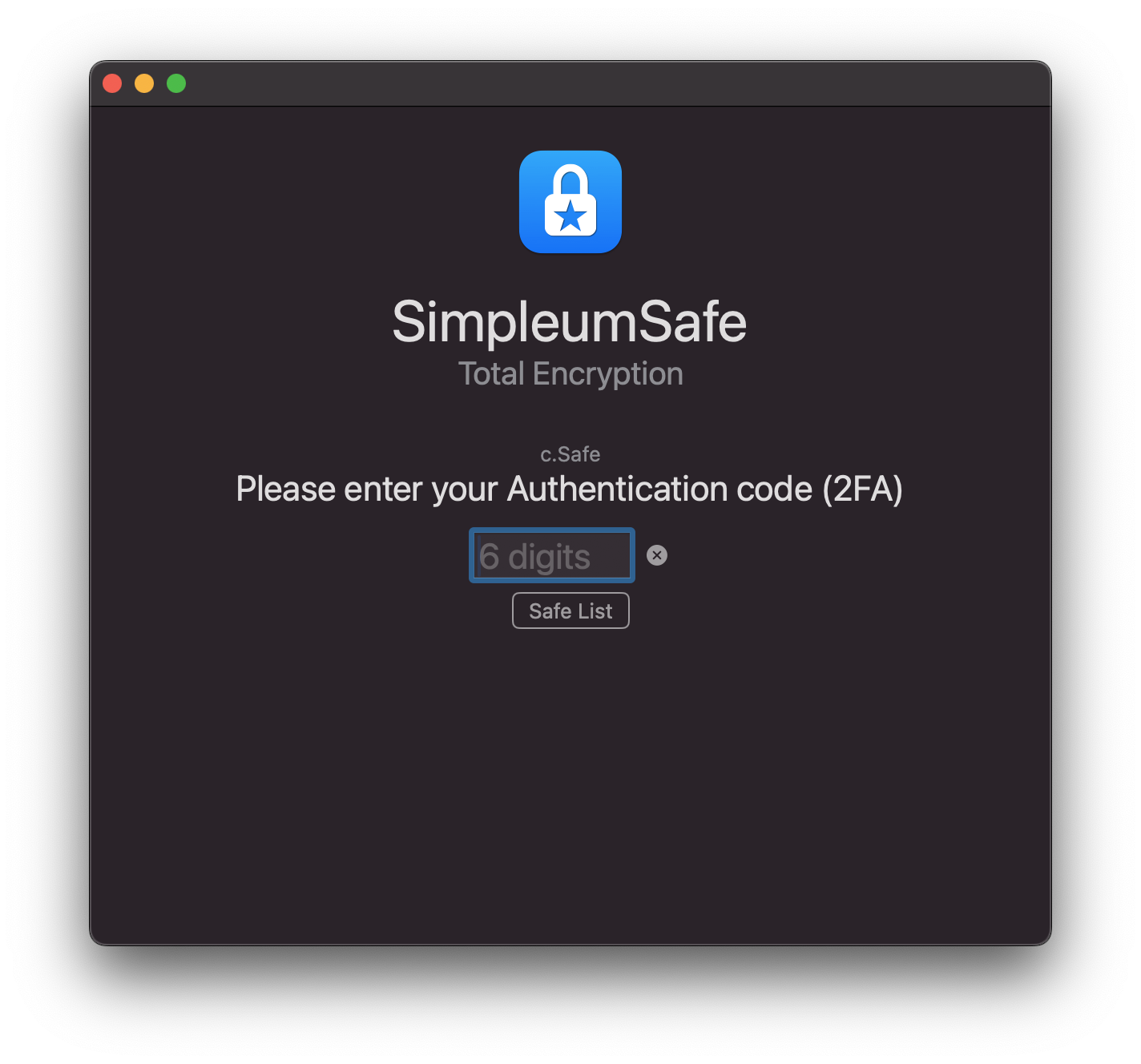 Enable 2-factor authentication (2FA).
In security settings, check the option to enable 2-factor authentication.

QR code generation:

When 2FA is activated, a QR code is generated. This QR code is your gateway to establishing a 2FA connection.

Alternative setup via 2FA key:

If you prefer a manual setup or scanning the QR code is not possible, a 2FA key will also be generated alongside the QR code. Simply enter this key manually into your OTP generator app to configure OTP generation.
Set up and use two-factor authentication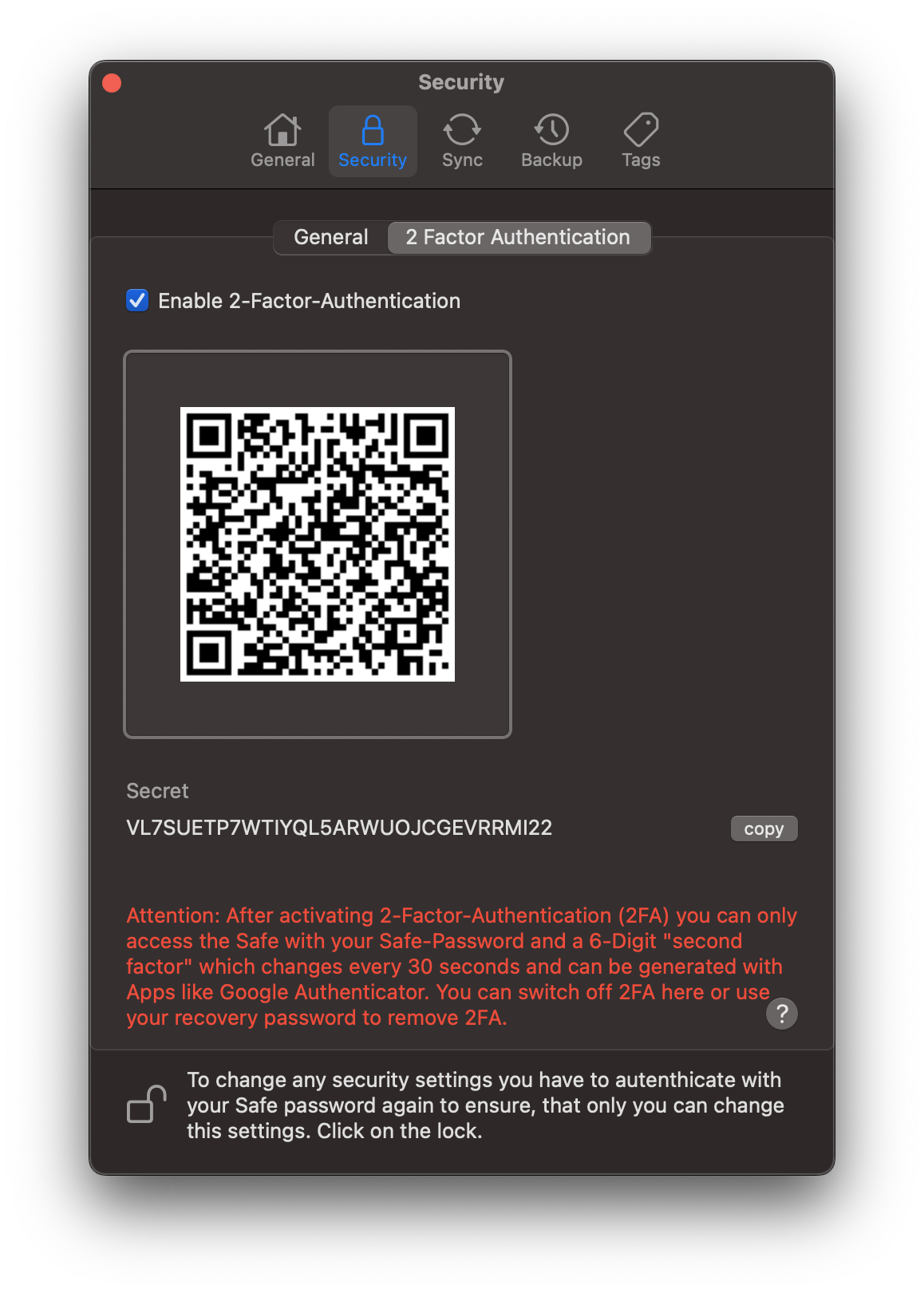 New: Lock safe
Introducing an extension to SimpleumSafe - now the Safe Lock feature is further developed to support ongoing long-term operations even when your screen is locked! However, with this new feature, your Safe will stay open even when the screen is locked, making it extremely handy for tasks like data import or syncing that run over a long period of time.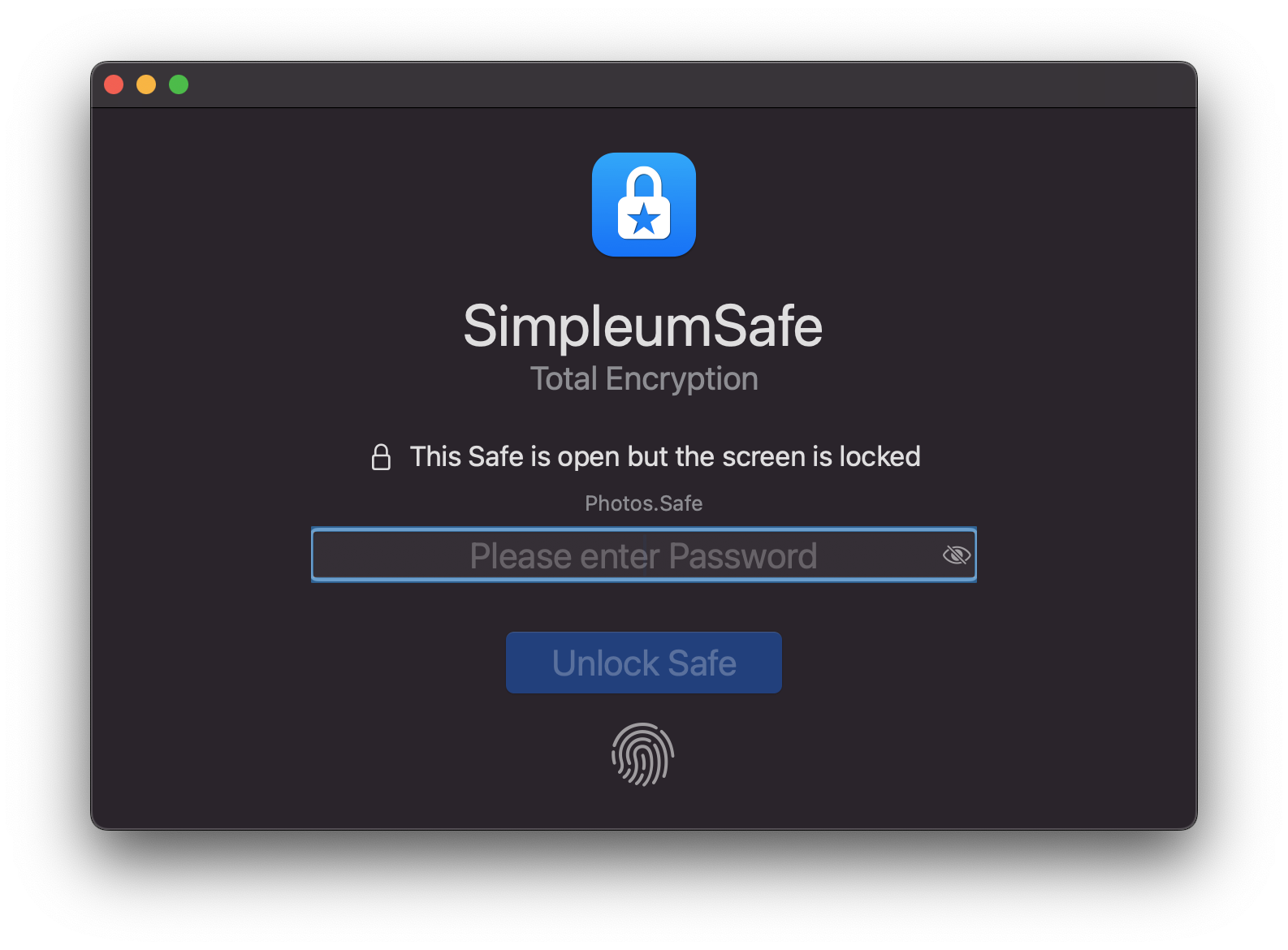 Here are some notable benefits of this new feature:
Continuous Operation: Your data operations no longer need to be interrupted. Whether you're importing large amounts of data or syncing files, these tasks continue seamlessly even when your screen is locked.
Increased Security: By keeping the Safe open but the screen locked, SimpleumSafe ensures your data remains protected while remaining accessible for ongoing tasks. It's a mix of accessibility and security!
User-Friendly: This update adds a layer of usability. You can initiate tedious processes and move on to other tasks without hesitation.